CES 2020
7-10 January 2020, Las Vegas, USA

VISIT US IN CES 2020 LAS VEGAS 7-10 JANUARY 2020
CES is the world's gathering place for all those who thrive on the business of consumer technologies.
Crow exhibits in a prominent location at the Smart Homes Tech Zone of the Sands section, as a member of the ULE Alliance.
You are welcome to visit us on our booth 41931 to learn more about our product range:
Smart Home ULE peripherals
Wireless Devices for Energy Management
Telecare
Safety & Security Products
E2E solutions
Telecommunications and Infrastructure
SICUREZZA 2019
13-15 November 2019, Fiera Milano
Meeting Crow Electronics at Sicurezza 2019.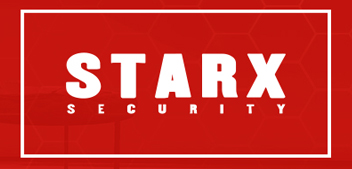 Shepherd launch by Starx Argentina
October 2019, Argentina
SICUREZZA 2019
13-15 November 2019, Fiera Milano
IFA BERLIN 2019
6-11 September 2019, Berlin
Meeting IFA BERLIN 2019 at ULE alliance!
Check out our products catalog! (DECT-ULE Detectors, PDF 5 MB).
TRIKDIS communicators and app for CROW Runner panels
News
With support from Crow engineers, TRIKDIS has integrated CROW Runner protocol to TRIKDIS universal cellular communicator G16 (Link to product description).
Integration allows to read events from Runner panels and send them to monitoring station or Protegus app in less than 1 second.
How to set up our communicator with the Crow Runner panel:  https://youtu.be/Fc669OnnN1o.
Protegus app allows to Arm/Disarm the alarm panel, see status and receive push notifications about events.
Contact for more information Andrius Pilkauskas, andrius@trikdis.lt, key account manager.
IFSEC International
18-20 June 2019 ExCel, London, UK
Live from Ifsec 2019
Crow's security and Telecare Solutions presented by Monique Bennoun- VP Sales;
Cooperation between PUMA and CROW
Italy, June 2019
La Puma Security, una delle più importanti aziende di vigilanza privata sul territorio nazionale ha presentato lunedì 10 giugno 2019, un sistema all'avanguardia dedicato all'antintrusione, videosorveglianza, antifurto, automazione e domotica. Da luglio di quest'anno la Future Energy fornitore di energia gas e luce, in convention con gli istituti di vigilanza offre ai suoi clienti un servizio di sorveglianza e vigilanza a distanza H24, nelle abitazioni civili e nelle aziende commerciali. Un prodotto ad alto contenuto tecnologico israeliano (distribuito dalla Deatronic), che serve a migliorare la qualità della vita nella casa e più in generale negli edifici. La novità è che il prodotto si paga in bolletta come il canone Rai.
Israel Defense Magazine
May 2019 Israel
Crow Electronic Engineering Ltd. has joined the index of companies in the magazine ISRAEL DEFENSE.
Expo Seguridad Mexico 2019
Mexico City, May 7-9, 2019
Expo Seguridad Mexico is today the largest security exhibition in Latin America. It is visited by people of all LATAM countries.
It is the place to see the latest available security technologies.
Crow Latin America exhibited Crow's new Shepherd panel and peripherals lines with Syscom Mexico.
Enrique Casanova, Senior Manager at Crow Latin America reported : " in a few words Shepherd was a total success. The Shepherd line features appeared as far beyond competitors mainly with its outstanding visual and audio verification capabilities and high quality, its large range of security and safety devices for CMS and Telecare and its outstanding apps.
The exhibition was an opportunity to also show the new Runner 8/64 hybrid panel , an important addition to the worldwide recognized Runner line"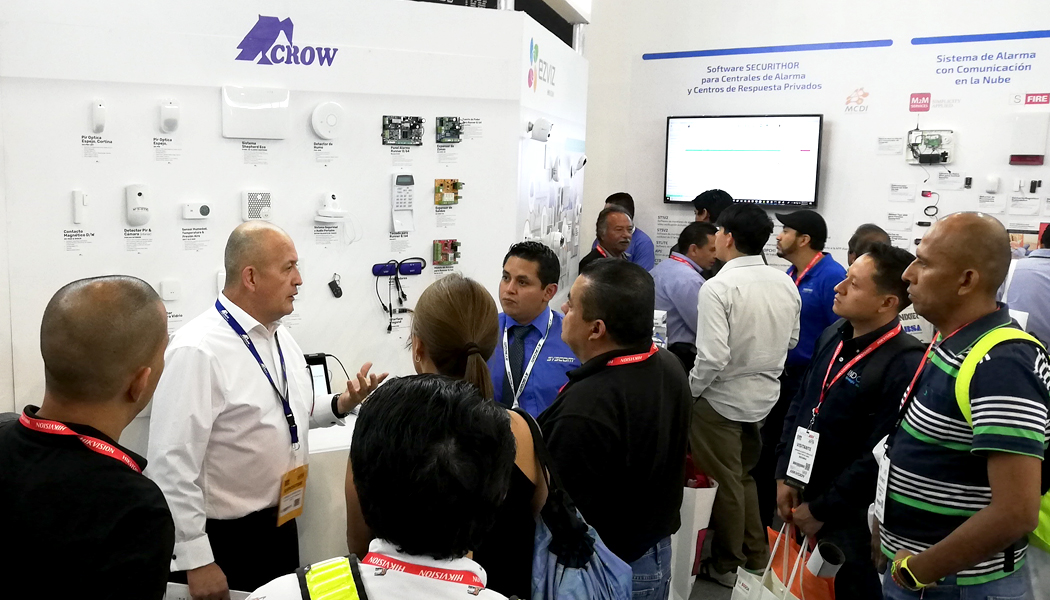 ULE Alliance and Crow's DECT ULE smoke detector
News
ULE Alliance and Crow's DECT ULE based smoke detector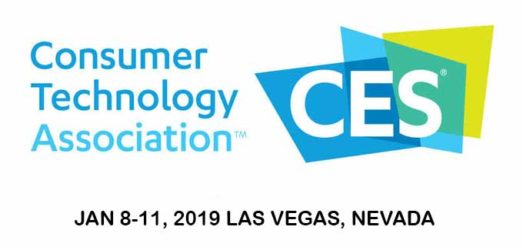 CES 2019
LAS VEGAS JANUARY 8-11, 2019
VISIT US IN CES 2019 LAS VEGAS

 
CES is the world's gathering place for all those who thrive on the business of consumer technologies.
Crow exhibits with the ULE Alliance in SmartHomes Tech Zone of the Sands Expo, Level 2, Halls A-D, Booth No.40325
You are welcome to visit us on our booth 40325 to learn more about our product range:
• Accessories – Smart Home Accessories
• Accessories – Wireless Accessories
• Energy Management
• Telecare
• Safety & Security Products
• Sensors
• Smart Home/Appliances
• Telecommunications and Infrastructure
Bezeq Enhances Enterprise Solutions
7 January 2019
Bezeq Enhances Enterprise Solutions with ULE Technology by Crow's Group Systems Based on DSP Group's Solutions
Ground-breaking Ultra Low Energy technology will expand functionality for two-way voice communications
San Jose, Calif., 7 January 2019 – DSP Group®, Inc. (NASDAQ: DSPG), a leading global provider of integrative wireless chipset solutions for converging communications, announced today that its proven Ultra Low Energy (ULE) technology produced by Crow Group will now power innovative enterprise solutions from Bezeq, the Israel Telecommunications Corporation. ULE is the most advanced networking technology, offering best-in-class range, lower power consumption as well as robust and secure RF channels. It supports two way voice, audio and video communication over the air. Based on a simple star topology, ULE requires fewer nodes compared with other mesh network technologies, hence reducing system, installation and maintenance costs.
"DSP Group is proud to lead the ULE revolution, we are excited to partner with Crow Group and build on ULE's unparalleled technological advantages and low Total Cost of Ownership to deliver Bezeq an innovative system that is smarter yet cost effective. ULE continues to prove itself as the best in class technology for IoT in residential and business market segments and a unifying force in the automation combining superior range, collision free, real-time protocol enabling high fidelity data, voice and visual communications." said Tali Chen, Chief Marketing Officer at DSP Group.
"The proven capability of ULE technology perfectly fits the products we offer enabling our customers a hassle-free service leveraging the simplicity of use, reliability, and costs. We are proud to partner with Crow and DSP Group to bring these innovative solutions to the market" said Yariv Bargil Head of Technology Innovation at Bezeq.
"ULE technology features an outstanding range and a real interference-free frequency band. DECT and ULE's bandwidth, together with its voice and visual support, are the key factors enabling Bezeq and our customers to benefit from voice and visual verification," said Shmuel Melman, CEO and President of the Crow Group.
Seminar for Shepherd™ Series
February 2019, Turkey
Our Distributor Elektromaks in Turkey introduced new features, accessories and solutions of Shepherd Control Panel.
For more information on our products and solutions in Greece, please contact our distributor:
ELEKTROMAKS LTD.
Poyraz sokak Sogutlucesme Is
Merkezi 1 D:7-8-9
Kadikoy-Istanbul-Turkey
Tel. + 90 216 349 09 08
+ 90 216 345 94 01
Fax. + 90 216 330 82 57
Email: elektromaks@elektromaks.com.tr
Web Site: www.elektromaks.com.tr
Elektromaks Turkey
Crow Alarm systems Catalog
www.elektromaks.com.tr
www.elektromaksonline.com
NEGOCIOS DE SEGURIDAD Magazine
Argentine
Crow Renewed Partnership Boosts Business Growth in Argentine.
After several months of internal rearrangement, Starx comes back renewed and presents the new technologies of  Crow. Products with new technology and careful aesthetics are part of the offer to the market.
Securexpo in Athens Greece
May 2018
SECUREXPO is a leading, specialized exhibition in Greece for Security Technologies, Smart Buildings & Integration Systems.
Being strongly supported by, and with the participation of the sector's major companies, SECUREXPO has been consolidated as a great event of high prestige and importance, as well as one of the largest exhibitions in the Balkans.
During SECUREXPO, our Distributor ILKA S.A exhibited latest developments in Security products like New Runner 8/64 and Serenity Series, latest trends will be set, and new products and solutions will be launched.
For more information on our products and solutions in Greece, please contact our distributor:
ILKA S.A.